I love this site...here's a sample of Samuel Jackson's blog..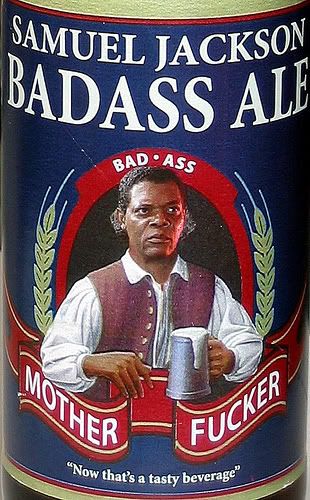 ain't buying into this Batman bullshit. First of all, I went to see the motherfucker, and was pissed off that there was a comic book movie out this year that I ain't associated with.
How can you have a movie based on a got-damn comic book and not have me doing something with it? All those geek motherfuckers will be demanding the director's ass on a spike until I pop up at the end, then they'll say, "Damn, that movie sucked the sweat off a dead man's balls, but at least it had Samuel L. Jackson in it." Why the fuck you think I'm in The Spirit? Because it's a good movie? Fuck naw. I'm there to save director Frank Miller's ass when the fan-boys see how shitty and redundant his movie is.
That's what I do. That's my motherfucking super-power. I can leap tall Hollywood shit with a single got-damn bound, and bring some fucking cred to a totally bullshit screen adaptation. Tell me you didn't sit through all ten hours of Iron Man credits just to see my ass. I dare you. I double-dog dare you.
Classic..Cya VK@NYTE